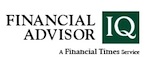 John Hancock's IBD Looks to Cut More Deals Next Year
December 15, 2015
By Murray Coleman, Financial Advisor IQ

As more insurance companies move away from acting as independent broker-dealers to focus on core financial products, one big industry name going in the opposite direction is John Hancock Financial.
Executives of Hancock's independent broker-dealer, Signator Investors, say they see the coming year as an opportunity to pump up mergers and acquisitions in wealth-management.
"We expect consolidation in the independent IBD marketplace to continue into 2016," says Brian Heapps, John Hancock Financial's president. As more big carriers look to refocus on insurance, he adds, "we'll be looking with an opportunistic eye on expanding our presence with advisors across the U.S."
Hancock rebranded its IBD two years ago to separate itself from the firm's largely proprietary and insurance-based platform. Along those lines, the 1,500-strong network of independent advisors last month agreed to buy Transamerica's front-, mid- and back-office wealth-management systems, which support about 1,100 affiliated FAs.
But as affiliated reps, those aligned with Transamerica aren't bound to shift their support to Signator. Even so, Heapps — a former advisor who was tapped in 2007 to lead the company's transformation into an indie IBD — is targeting at least an 80% migration rate. He says, however, that to get such a rate of uptake from ex-Transamerica FAs, "we're going to need to work hard to earn their respect."
Signator will face some big challenges in pitching its services to Transamerica reps and hundreds of other indie advisors and wirehouse breakaways it hopes to recruit in 2016, says Jonathan Henschen, an industry recruiter in suburban Minneapolis.

One hurdle could be spreading word of its recent independence to rank-and-file FAs. "A big overhanging question mark is how successful Signator can be in convincing advisors that it's really committed to running a completely independent, open-architecture product platform," says Henschen.

Another potential obstacle to Signator's growth is how competitive it will be in offering retention bonuses. Transamerica FAs who decide to partner with the network won't have to repaper client accounts as they would in a typical move. That's an extremely attractive carrot to dangle, says Henschen.

Still, he's not sure that benefit alone will be enough to sway a lot of veteran FAs. "Seasoned advisors are going to be weighing the value of less repapering, which is considerable, with what sort of financial incentives Signator is willing to throw into the mix," says Henschen.

Based on past M&A activity between insurers and indie advisors, the ex-wirehouse broker suspects that Signator will have to offer 10-15% bonuses based on trailing 12-month gross dealer concessions to top performers.[/highlight]

Signator's Heapps won't discuss any specifics about possible bonus packages. Still, he's quick to say, "We're not going to give any advisors a reason to look" at offers from other competitors.
Outside the Transamerica acquisition, the indie IBD says its top payout equates to about 93% of gross production. To emphasize their independence, Signator's management also likes to tell new recruits that some 80% of the network's revenue now is generated through non-John Hancock related products.
"They've got a pretty competitive story to tell both in terms of compensation packages and the breadth of their third-party services platform," says Geoffrey Boyer, an advisor in Allentown, Pa., whose solo practice manages $75 million and moved in June from the AIG-owned Royal Alliance.
But for some industry observers, Signator's financial picture looks somewhat mixed. Indeed, Heapps sees revenues finishing 2015 at slightly more than $300 million, which would be flat year-over-year. Digging deeper, however, the network's sales show it's still in a state of transition.
Next year, Heapps projects recurring revenues — mainly from fee-based services — to account for about 60% of the indie IBD's total. That would represent an improvement over 2015's estimated 42%. "Overall, our net revenues growth doesn't look impressive," he says. "But underneath the surface we're seeing a major shift by affiliates from transaction-based to fee-based revenues."