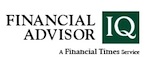 Can a Site Built on Broker Rumors Make Money?
March 3 , 2015
By Joan Warner, Financial Advisor IQ

The website Josh Brown has called "the most important site in finance" may finally be able to monetize its popularity.
When AdvisorHUB made its debut in January 2014, founder Andrew Parish expected readers would pay a modest subscription fee to get the gory details of recent broker recruiting deals. Underwhelmed by the number of people who initially signed up, Parish — who has done time as both an FA and a headhunter — made the site free and created a "rumors" feature, where advisors and their bosses can submit anonymous comments and rants. Readership quickly exploded. AdvisorHUB now has 256,000 registered subscribers, according to Parish, and monthly unique page views hit 601,000 in February. Just 11 people produce the site, working out of Columbus, Ohio, and a small office in New York City. To fund the growth, Parish has started selling ads.
Early buyers include Stifel Financial; 3xEquity, a practice-valuation service; and Advisor Blueprints, a start-up with compensation-comparison and other tools for transitioning advisors. Parish tells FA-IQ he is soliciting "folks on the platform side and custodial side, and firms that would be considered product firms," including asset managers. His readership is about fifty-fifty captive brokers and indie FAs, he says, with around 35% from the wirehouses, 22% or 23% from regional broker-dealers, and the remainder from RIAs and IBDs. "Our community is made up 95% of advisors on different platforms," says Parish. "Asset managers want to talk directly to them."
He declines to specify what advertisers pay for real estate on his site; in an e-mail, a spokesman writes that "rates are in line with industry/competitive standards."
Will deep-pocketed companies with big national brands want to appear on AdvisorHUB? On the one hand, it gets lots of eyeballs — and with a recent redesign and a growing content offering, it will doubtless keep getting more. On the other hand, it's profoundly loathed by executives at the firms it covers. And its coverage is best taken with a grain of salt (see video). After all, anonymous rumors are exactly that. Parish and his staff take steps to confirm their contributors' credibility — but they don't go as far as, say, a Wall Street Journal reporter might go.
For example, an "exclusive" story on March 2 featured a couple of e-mails from Wells Fargo, claiming the firm is considering requiring all its advisors to hew to the fiduciary standard. If true, that's a blockbuster. A complex director in St. Louis is quoted as saying the initiative has "tremendous momentum" inside the wirehouse. "They believe being 'first' with this could be a significant public relations boost," an unnamed recruiter tells AdvisorHUB. Parish certainly believes such a move is well within the realm of possibility. "Somebody will take the first step," he says. "It's just a question of who. I'm sure all the wirehouses and regionals are having conversations about it."Wells Fargo Advisor spokesmen did not return requests for comment. And another recruiter is happy to go on the record with his skepticism. JonHenschen, an independent headhunter in Marine on St. Croix, Minn., says it seems highly doubtful that any wirehouse would make such a move just days after the Department of Labor proposed a rule regarding retirement-plan advisors. Legislators and regulators will be wrangling for a long time over what the fiduciary standard means and who should be bound by it. "I can't see anybody implementing a fiduciary standard before we even know what they want to pass," saysHenschen. "With so many unknowns, I would find it extremely strange for somebody to jump the gun."
But 

Henschen

 could be wrong, and Parish's sources may be giving the wirehouses a glimpse into their future. Whatever else it may do, AdvisorHUB sparks controversy. "It's an ongoing meaningful conversation with advisors, for advisors," says Parish, "a place where advisors can communicate with the industry that they make up. We've opened up a water-cooler community."