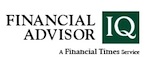 Broker-Dealers Facing Scrutiny From Several Regulators
August 21, 2015
Regulators are not happy with what's happening in the broker-dealer segment this year. Finra is giving broker-dealers until Sept. 18 to answer questions about compensation and conflicts of interest, ThinkAdvisor writes. Outside auditors of broker-dealers, meanwhile, are taking flak for utterly failing to do their job, Financial Advisor magazine reports.
Finra's questionnaire, limited to the retail accounts managed by broker-dealers, consists of 19 questions about firms' activities over the past year related to compensation policies, review of supervisors and the role of the board, as well as policies to detect conflicts of interest and methods to curb them, according to ThinkAdvisor.
The self-regulator acknowledged "instances of positive change" since its October 2013 report on conflicts of interest, but also said that the issue is a "recurring challenge" that can lead to poor quality of service to clients, as quoted in the Web publication. In addition to conflict-of-interest issues, the questionnaire also requires firms to break down how products are described to registered representatives — all of which is causing advisors to have a hard time "coming up with a product mix that will not be problematic," Jon Henschen of Henschen & Associates, an FA-and-BD matchmaker, tells ThinkAdvisor. The regulators are treating broker-dealers like "moonshiners," he adds. "They allow us to continue to operate as long as we pay their extortion money, i.e., Finra fines," he tells the publication.
Meanwhile, broker-dealers are also getting added scrutiny by extension this year from the Public Company Accounting Oversight Board, the private-sector nonprofit set up by the 2002 Sarbanes-Oxley Act to oversee audits of public companies, Financial Advisor magazine writes.
The board is targeting outside auditors of broker-dealers rather than the broker-dealers themselves, but its recent revelations don't bode well for the segment: The rate of "broker-dealer audits with mistakes rose to 87% in 2014, from 79% the year before," according to the board's annual review as cited by the magazine. The largest broker-dealers had the lowest number of errors, which otherwise covered issues in revenue recognition, reliance on records, disclosures and client protection, according to the magazine.
Moreover, 26 auditors, or around a quarter of the firms reviewed, are alleged to have violated the SEC's independence requirements when they were also hired for other work by the same firms they audited, and 14 of the auditing firms have already settled with the SEC for breaking the independence rules. And the magazine further reports that this year PCAOB is set to investigate 75 outside auditors and 115 audits of broker-dealers.